Sunday with Olesia Stefanko
We spent a Sunday in New York City with this lawyer, pageant queen and fitness connoisseur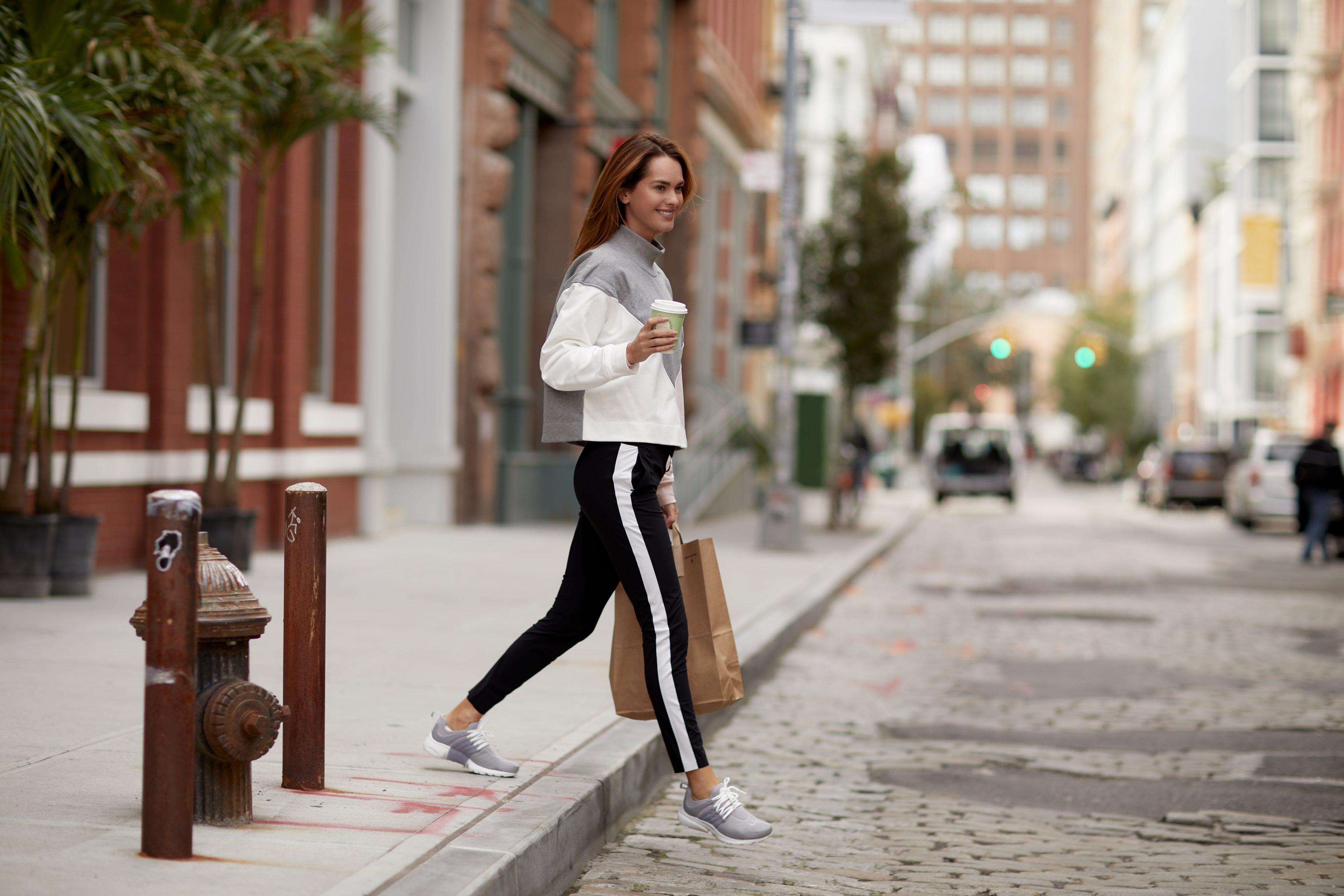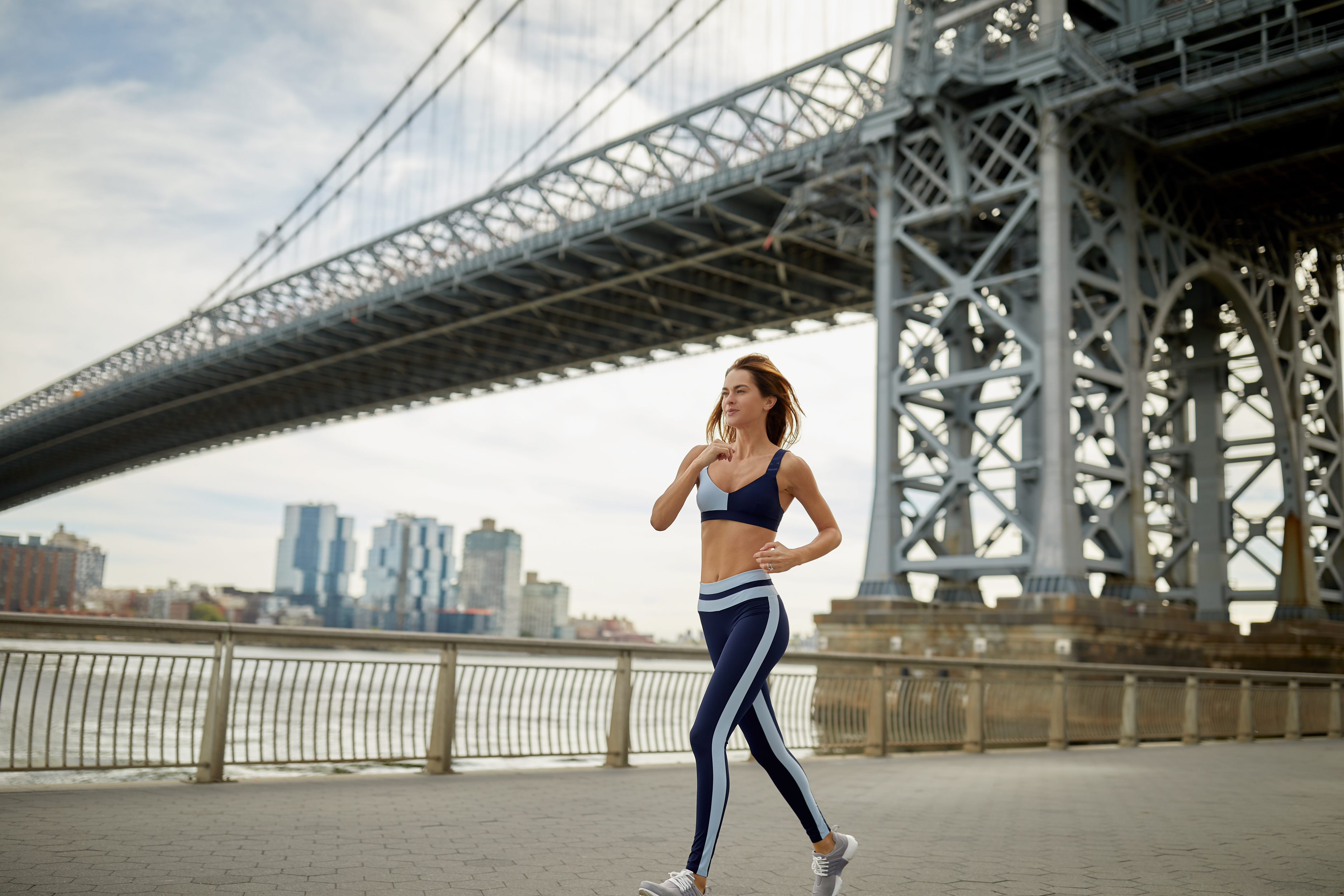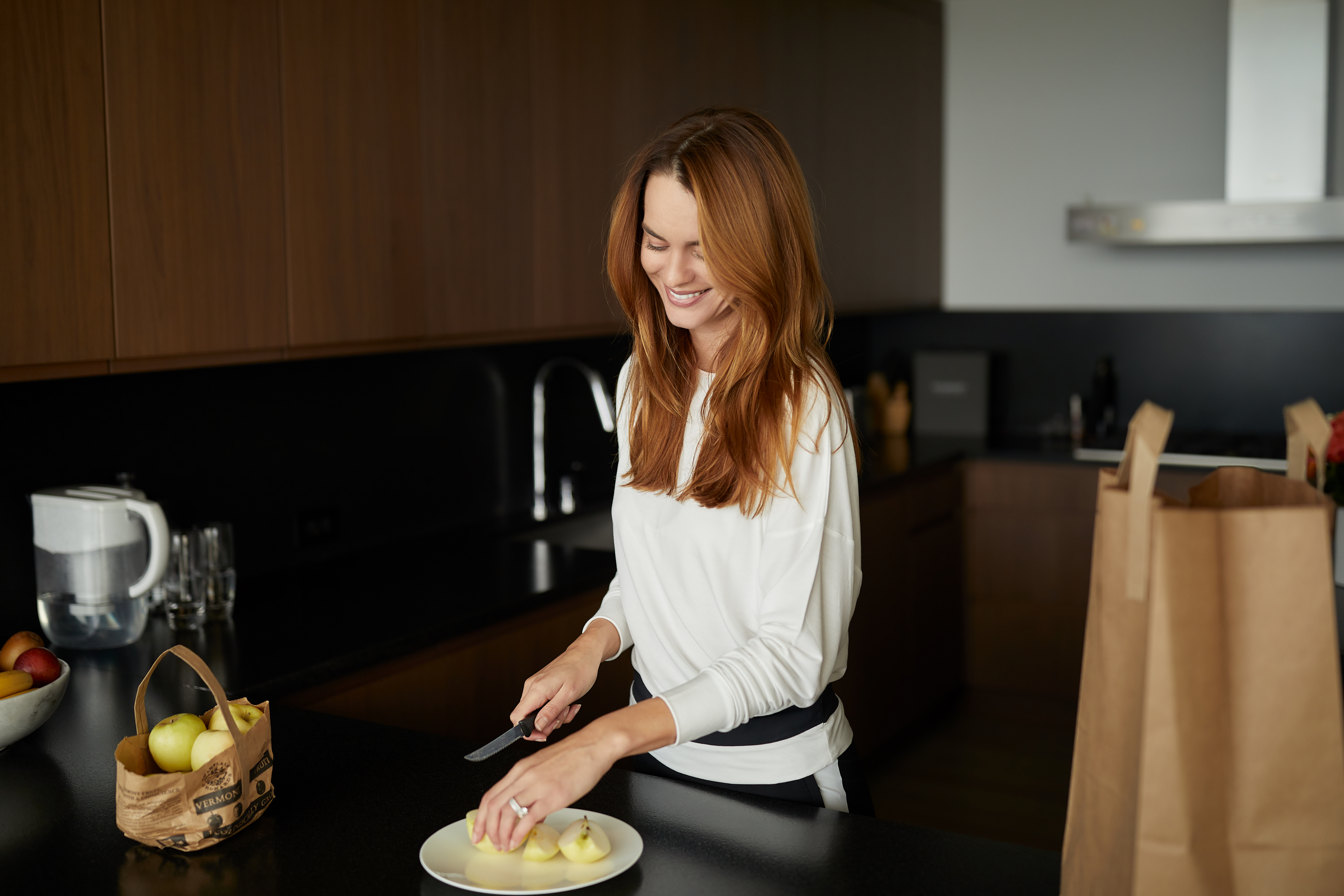 Production Olesia Stefanko
Photography @frankie_marin
Meet Olesia – lawyer, pageant queen, and fitness connoisseur based in New York City. We connected the former Miss Ukraine and 2011 Miss Universe runner up on Instagram (where else?) through which we were inspired by not only the workout videos she shares, but her taste in fashion and activewear. A couple of weeks ago, we followed Olesia IRL around New York City to see what her typical Sunday is like.
8:00 AM On Sundays, I typically wake up no later than 8:00 AM, so I have more time to stay in bed and enjoy my breakfast. I'll do this while watching one my favorite TV programs about space and nature like How the Universe Works and Planet Earth. I also take this time to skim through my favorite magazines – Harper's Bazaar and Porter.
10:00 AM I like to walk to Soho to my favorite grocery store, Gourmet Garage, to pick up some fruits and veggies. My typical grocery list always include apples, bananas, berries, avocado, mixed salad, greek yogurt, almond milk, chia seeds and nuts. 
11:00 AM After I've done my grocery shopping, I always grab a cup of coffee (a cappuccino with skim milk) at my favorite coffee shop. My favorite coffee place is Laduree Soho. It's also a good place to train my willpower, since they have the best desserts in the city. On sunny days I love to drink my coffee sitting in the sun, enjoying the scenery and people watching.
1:00 PM Time to work out! If the weather is nice, I'll run along the river near my home. My favorite spot is a little park between two bridges, the Brooklyn Bridge and Manhattan Bridge, where I'll stop to do some stretching and jump rope. After that I'll do some bodyweight squats, lunges, push-ups and plank as my regular workout routine. (Follow all my workouts on my Instagram @olesiastefanko).
3:00 PM It's time for an afternoon snack. Usually I prepare a fruit smoothie or chia pudding as my healthy snacks.  To make the chia pudding, I mix chia seeds and almond milk and then refrigerate it overnight. Then I blend my favorite berries (strawberry and raspberry) and add a little bit of honey to sweeten it. I take a dessert glass and put a layer of chia pudding and then a layer of the berry puree. I use some fresh berries and a leaf of mint as a topping. 
4:00 PM To wind down, I really enjoy reading. I love to read some motivational literature about living a healthy lifestyle and eating perceptions. It's really helps me to find harmony with my body. I'm currently reading a book called Achieve the Impossible by Greg Whyte. This is very motivational book that helps to open your mind and to reach new goals.
For more, follow Olesia on Instagram @olesiastefanko as well as her YouTube Channel