Vaara Interview: Founder of Grace Belgravia
We spoke with Kate Percival, the founder of London's first women's private health club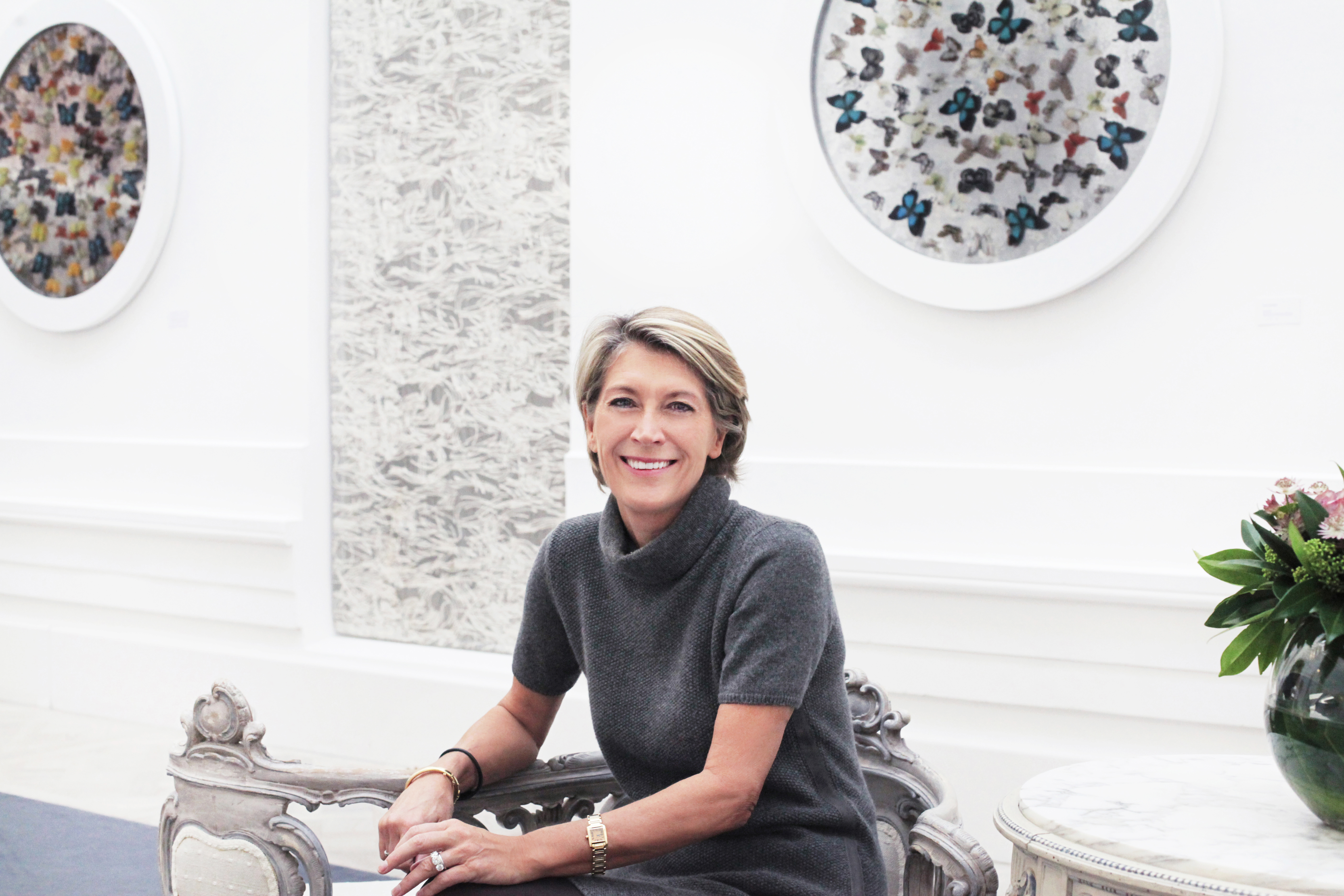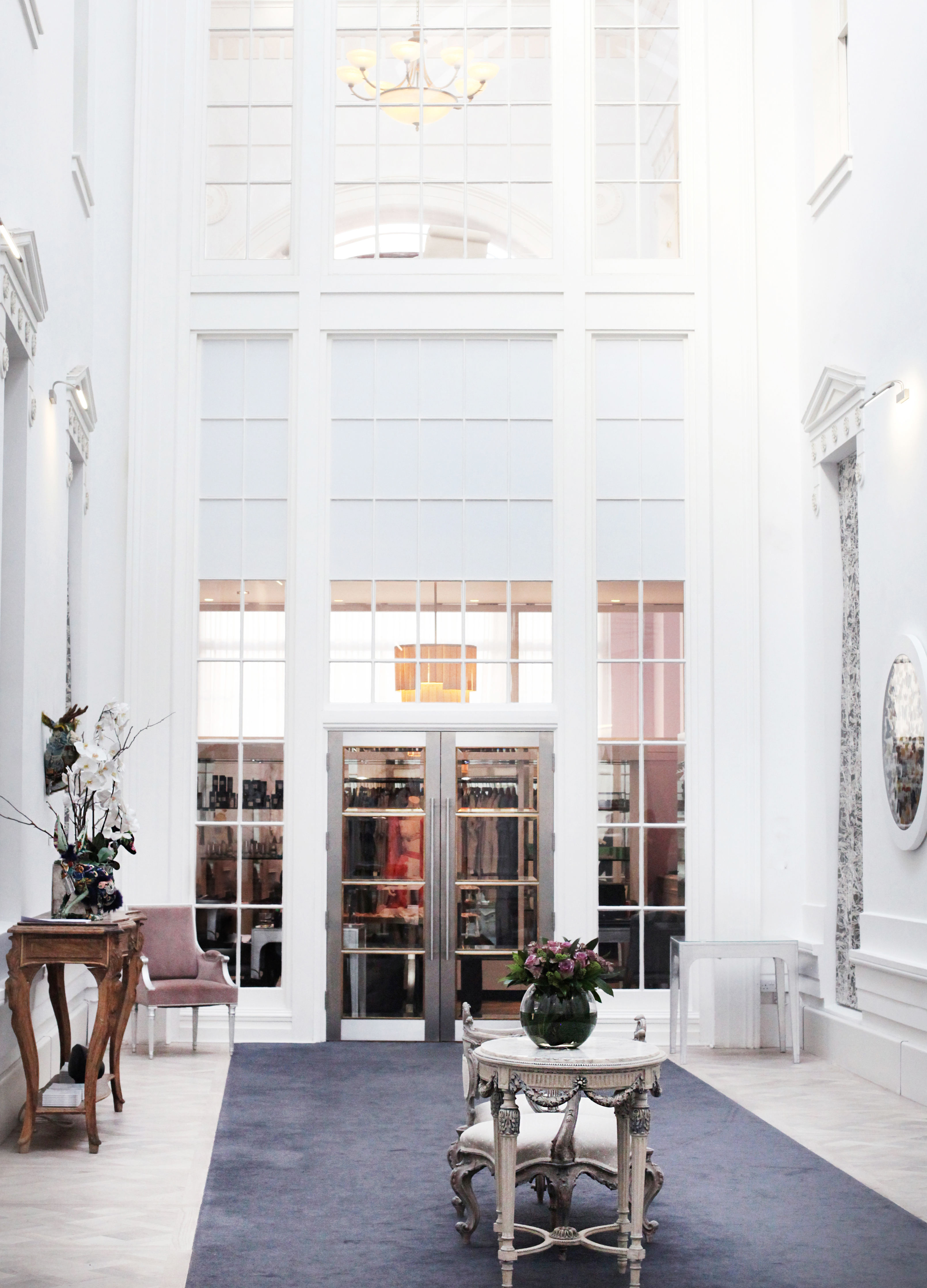 Kate has created an elegant and calming space for women to relax, connect and re-charge, both physically and mentally. Grace Belgravia covers everything, from nutritional needs and work out challenges, to art previews and talks with industry influencers (from the likes of fashion, culture and media). The club's holistic focus on all aspects of a busy woman's life could not be more in sync with Vaara's own values and the pursuit of a harmonious & health-conscious lifestyle. We were delighted that Kate was able to share some of her story and her advice with us.
How did the idea of creating a place like Grace come to you, what were some of the inspirations?
Women spend their lives multi-tasking, always putting family and work before their own health. They are very bad at actually making time to take stock, usually feeling guilty about having "me" time, and giving themselves breathing space. Grace was created to put the best of the best under one roof – from health and wellbeing through fitness, healthy eating, spa relaxation and mental stimulation through lectures and events. I wanted to create a place where women could come and feel nurtured, cared for and intellectually stimulated. We talk about empowering women, giving them the tools to go out and be the best at they can be. In 2008 I studied for a Master's Degree in Luxury Brands and Services, and my thesis was on The Convergence of Medicine and the Global Spa Industry, for which I won the University Thesis Prize. This provided the basis of the business plan of Grace and we opened the Club in 2012.
What were some of the challenges in setting it up?
Raising the finance was the first hurdle, followed by getting 11,500sq ft of Grade II listed space fitted out and interior designed within 5 months to ensure we did not miss the autumn market of 2012. At the time, people questioned whether being women-only wasn't being discriminatory and sexist. But anyone who has seen and experienced the Club realises that Grace is not remotely anti-men, it's just very pro-women.
You are quite prolific in the entrepreneurial community and Grace hosts a number of events to encourage, support and inspire female entrepreneurs. What is your advice to those women pursuing a business of their own?
I am really passionate about supporting other women to take the leap of faith and follow their own passion. Many of our members at Grace our entrepreneurs and wherever possible we gladly let them use our beautiful space to launch or promote their brands. Vaara indeed was launched at Grace; and we have had members with jewellery brands, fashion, art, food, skincare, fragrances and many more. Many also are involved with charities and we play host to a number of Charity Committee meetings and events throughout the year.
My advice to anyone starting a new business is to do your research thoroughly and listen to what people are telling you. There will be naysayers for sure, but you have to really take the rose tinted glasses off and assess whether your idea really is a good idea, that there is a market for it, what are the barriers to market, how big is that market, are you prepared to risk everything to make it happen, and of course devote the energy and brain power to getting up every day for years to make it successful… if the answer is truly yes, then go for it!! Take the leap!
You must have a very packed schedule, how do you balance work and life, finding the time for health & fitness?
I truly believe in the importance of a good night's sleep and try to fit in 7 hours a night wherever possible. Establishing a good balance between work and relaxation is hard to do – to try and practice what I preach I have begun meditative yoga and Pilates. I always start the day with a cup of hot water and ginger with cinnamon and I enjoy my weekly power walk in Hyde Park with my two daughters. Most important though is diet and I am so lucky having the Grace restaurant where I know that everything I eat is good for me – eating healthily gives me huge energy, clear skin and keeps my weight where I want it to be.
Which 3 words best describe a Grace member?
Kind, intelligent, interesting
Do you have a favourite Grace spa treatment?
This is very difficult to answer! Mikiko Hayano is one of our Master Therapists at Grace. Her many years of research and detailed knowledge of anatomy and physiology form the basis of her Specialty Integrated Therapy making her one of London's most sought after therapists. One of my favourite treatments at Grace is her natural face and body lift which is an extraordinary four-hand massage treatment done with Maki Imato, another of our Master Therapists, using an amalgamation of different techniques and philosophies to assess every organ and muscle in the body.
Favourite healthy snack?
I keep a small bags of nuts in my handbag to curb any hunger pangs that I have between meals, these fill me up and provide a good source of healthy fat. Another trick is to have some delicious bone broth before a meal – it is filling and incredibly nutritionally beneficial and stops one from over loading on bread – even if it is our seed packed gluten free loaf, cooked in the Grace kitchen.
When it comes to a bit of indulgence, what's your vice?
My real treat is a really good glass of wine, preferably organic – we only stock organic or biodynamic wines at Grace.