Vaara Interview: Deborah Symond
An interview with the Sydney-based Mode Sportif founder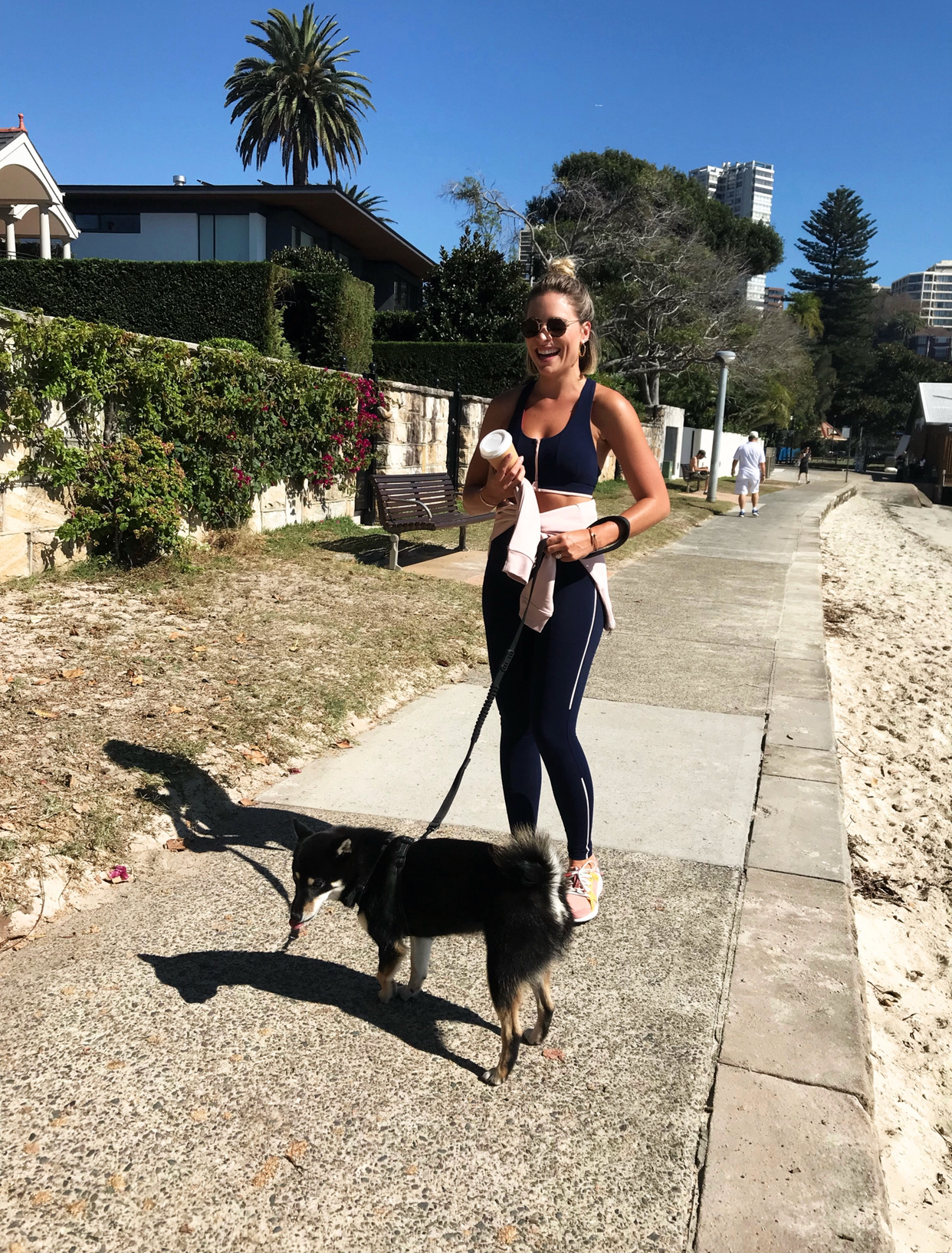 Sydney-based Mode Sportif is a luxe retail destination for Australia's most stylish women. A fusion of luxury brands and premium activewear makes for a shopable version of it's founder's wardrobe. We sat down to Mode Sportif's founder Deborah Symond O'Neil to talk business, style, and what it takes to be a Mode girl.
Tell us why you started Mode Sportif.
I had a personal desire to create a destination for the 24/7 wardrobe; street to studio, work to weekend and day to night. Mode Sportif combines luxury fashion pieces with pared back sportswear essentials. We curate a wardrobe for our clients that supports them in their day to day life. Clothes that are comfortable, yet fashion focused. I wanted to bring together a unique edit of athleisure and fashion and to educate our clients on how to dress for all aspects of their day.
If we were to spend a full day with a Mode Girl, where would we go? What would we eat? What type of music would we listen to?
Mode girls have a great balance in life. They start the day working out, whether it be spin, Pilates, yoga or boxing.  They follow training with a delicious breakfast, Mode girls are definitely foodies. Favourites would be avocado on toast, superfood smoothies, sushi and salads. Mode girls have a busy work life, always on the go. They listen to music that suits their mood- Pop, 90's, chill out or acoustic. They're surrounded by friends, and are always social. Their fashion preferences are pieces that are bright and playful, it reflects their personalities.
What's the best piece of business advice you've ever received?
My father gave me the best advice at the beginning of my career. Trust your gut instinct, let that guide you in your decisions, and don't be afraid to take risks.
Do you have a morning routine?
Every morning I wake up, shower and put on my Activewear. I get a coffee from my favourite early morning spot in Sydney and do a spin class at the Cycology Studio. This is rhythm riding, it is upbeat, fun and challenging and helps me to start my day on a positive note! After working out, I go home and get ready for work, focusing on my morning skin regime. I have breakfast at my favourite café every morning, and then head into Mode HQ. I am definitely a creature of habit when I am in Sydney!
You recently got married, congratulations! What tips would you pass on to future brides?
Sharing our wedding celebrations with close family and friends was most definitely the best week of our lives. It is such a special time, and my advice to brides would be to relax, enjoy and be present! It is easy to get caught up in the organizing and planning, enjoy this special time and feed off the wonderful energy of being surrounded by all those you love.
Favorite Vaara piece?
I always wear "sets" in my activewear, and my favourite set from Vaara is the Elsa Two Tone Sports Bra in Red/Poudre and the Flo Tuxedo Legging in Red/Poudre. It is fun, has an exceptional fit and is oh so flattering!! I love working out in this set, it is as functional as it is fashionable!
Who is your style muse?
I don't have one individual who is my style icon, but I am most inspired by street style. The layering, colour clashing and adventure of this type of dressing is what inspires my day to day style the most.  
Do you have a favourite workout?
Rhythm Riding! It is my favourite workout, high intensity and so fun! The music, the lighting and the people make it the perfect start to my day.
For more from Deborah, follow her on Instagram @deborah.symond, along with Mode Sporif @modesportif.