Vaara Interview: Sara Panton, Co-Founder of Vitruvi
The science of scent and benefits of aromatherapy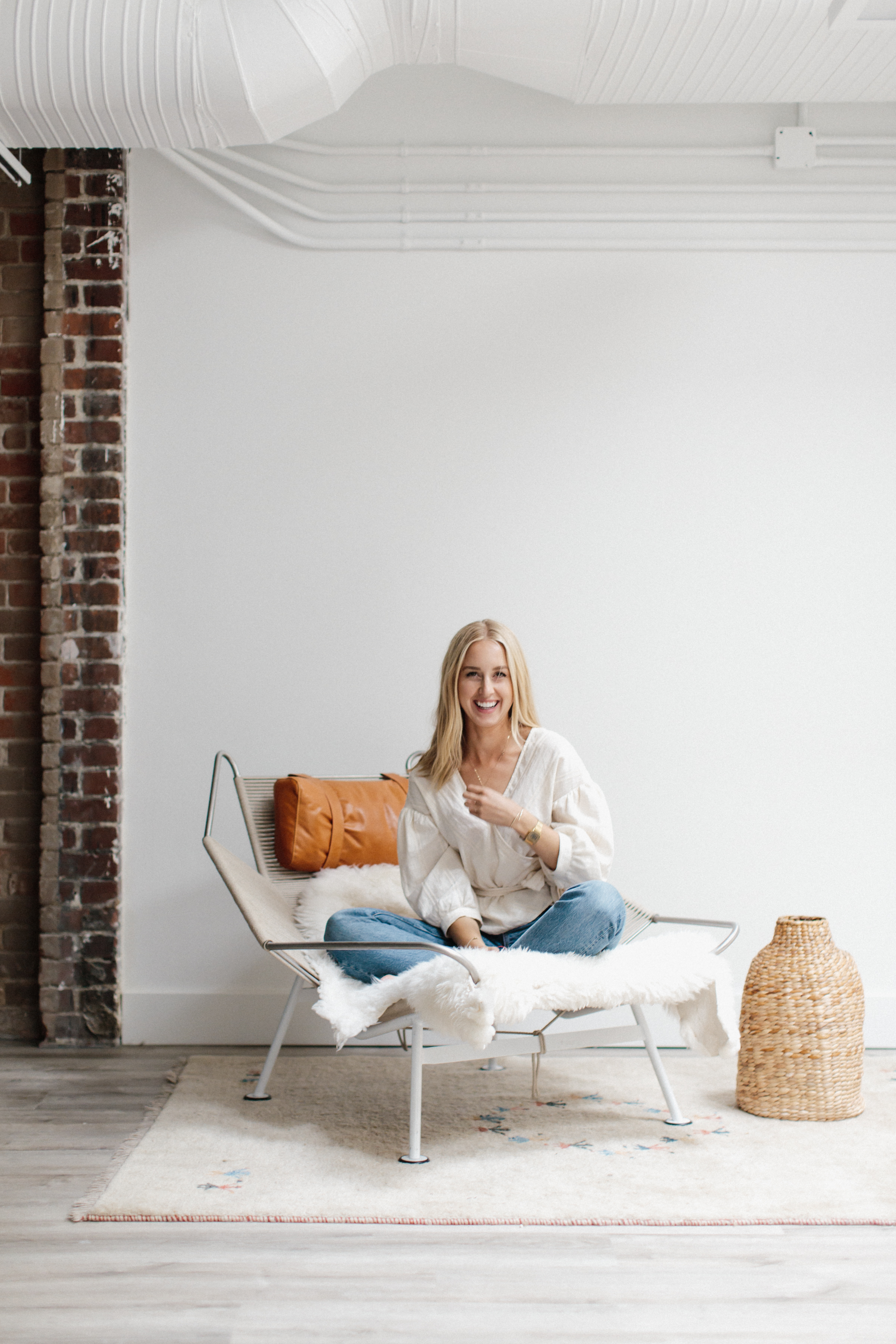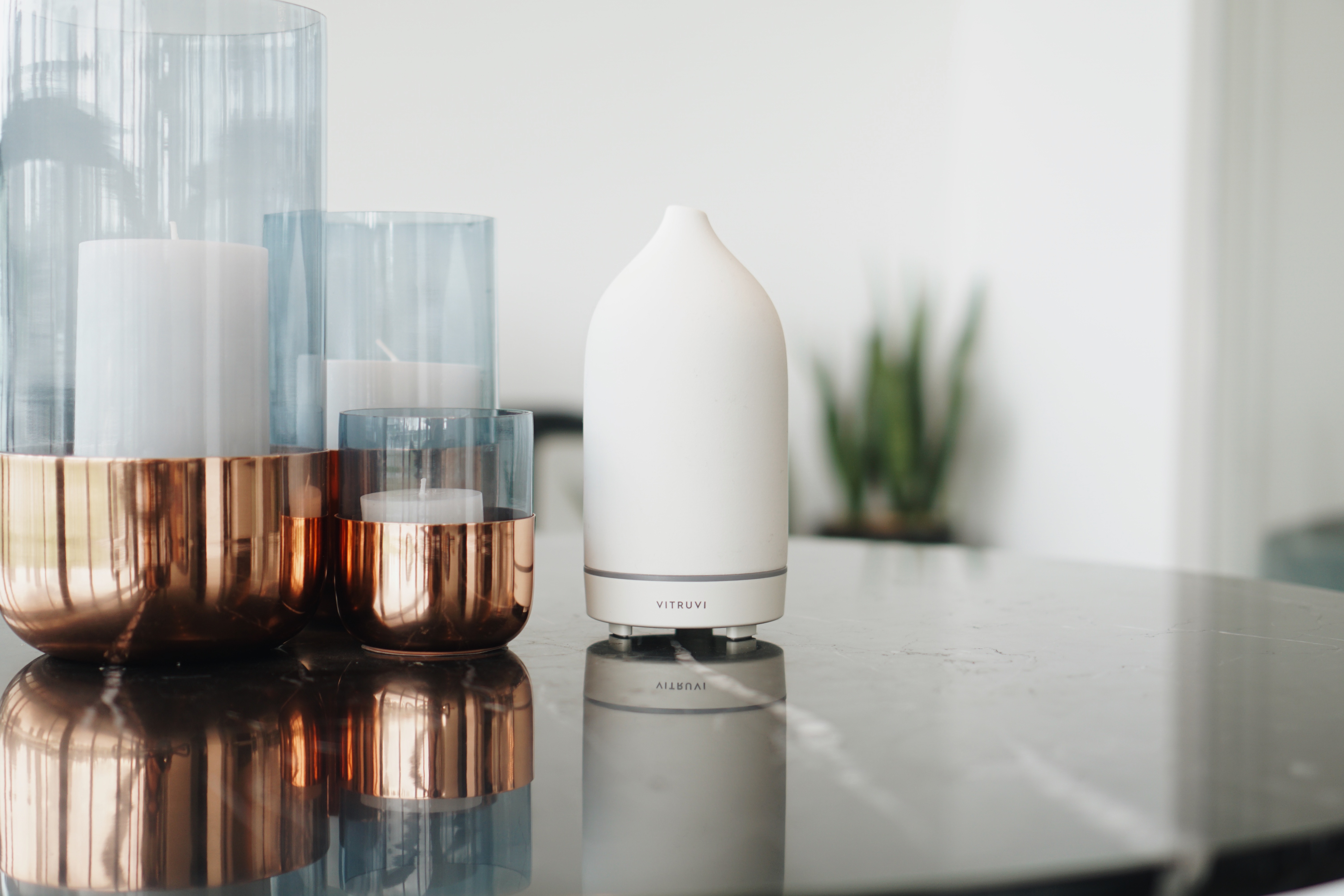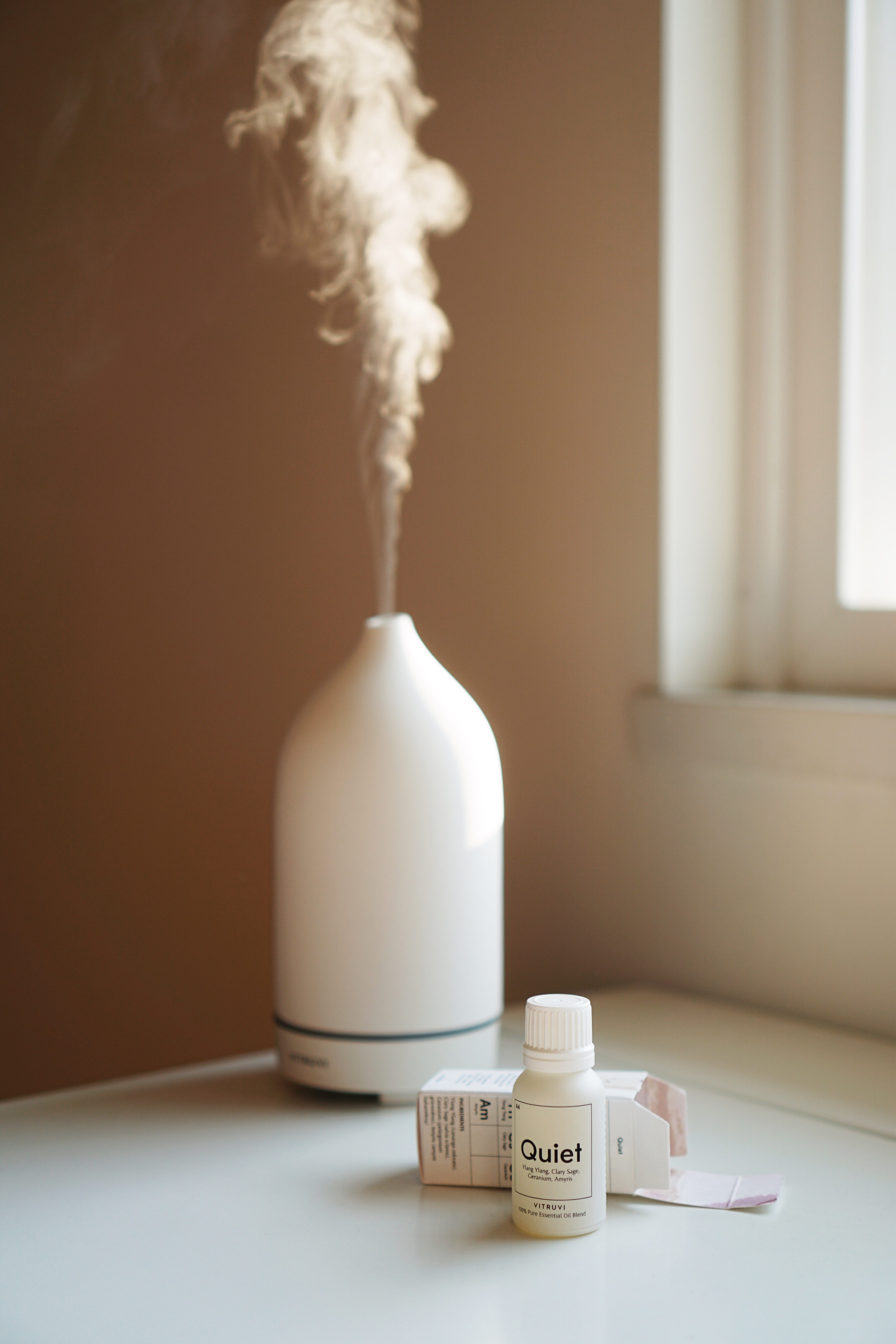 We had a chance to speak with Sara Panton, co-founder of Vitruvi, a collection of essential oils designed to enhance women's beauty, body and home rituals. 
Tell us a little bit about the science of scent and the benefits of aromatherapy.
Scent is a beautiful way to add consistency to your day-to-day life. By using scent association, you can establish routines—no matter how busy you are or where you are in the world. Falling asleep, working, or relaxing with a specific scent by your side becomes its own little ritual that helps you move more intentionally throughout your day.
Beyond smelling beautiful, essential oils also have chemical properties that can enhance your daily routines. Certain oils, like lavender, have more relaxing properties, which can help calm the mind if diffused before bed. You can also boost your own skincare products with essential oils to help tone, balance or create a fresh glow. Around the house, oils like tea tree and lemon have natural antibacterial properties, which make them great for making your own homemade cleaning products. Essential oils are such beautiful, multi-use products and our goal is to always create products that can seamlessly fit into your day, whatever it looks like.
It seems as though oils have become a staple in every modern woman's beauty regimen, what's the best way to incorporate them into our everyday routines?
Here are a few of our favourite ways to use essential oils to elevate everyday moments:
Our Quiet blend is a magical addition to the bath. The blend of ylang ylang, geranium, amyris and clary sage is super soothing for a rejuvenating night at home. We recommend adding 5-10 drops, and letting your soak recharge you after a long day.

We love incorporating essential oils into our beauty and skincare routines. Citrus can be super refreshing and invigorating for the skin. So, in the AM, try adding 2-3 drops of sweet orange essential oil to your current face moisturizer for a little extra glow. The fresh aroma helps you wake up in the morning and eases you into your day.

Diffusing lavender essential oil is an incredibly soothing addition to your bedtime ritual. Add 15 drops to a diffuser on your nightstand an hour before bed and shut the door. By the time you're ready to fall asleep, your room will be its own little lavender oasis.
How did Vitruvi come to be? Did you have a "paper napkin" moment?
Vitruvi came from a passion for exploring cultures and well-being practices from around the world. It's the embodiment of my love of learning about rituals and a genuine curiosity to learn the practices of how women have found simple and effective ways of living naturally with botanicals for hundreds of years.
The concept for vitruvi was something that Sean (my brother and co-founder), and I started just over three years ago -- It started as a passion project blog and website we worked on late in the evenings, and then it took over our every waking thought. I worked on it during lunch breaks at school - I would write articles, create product formulations and interview people about their health and wellness rituals. Sean built our website and online store. I knew it was something I was passionate about because I found myself more fully engaged with our side project than with the demanding studying hours and test schedules at medical school. Our project started to get a little traction and then Sean and I decided to take a 1 year leave from school - we knew that we really had 365 days to prove this concept and build the company. It was the only thing we really cared about. It felt incredibly scary and still does every single day. The pace with which we grew was overwhelming and also underwhelming at the same time, in my opinion there is a juxtaposition to entrepreneurship - every feeling is so intense but also never quite enough. The feeling becomes addictive and the fuel that really makes us work to the level that we do are our customers. They are the most incredible women in the world; so kind, so hard working, and so lovely.
By biggest paper napkin moment since starting the brand was when I was inspired to use the periodic table as the basis for our packaging of our single origin products. This came from my love of chemistry and science and the many years of chemistry labs I took part in while building the brand. That packaging has since become an integral part of our brand identity, and it came to me in just an instance.
The three pillars of the Vaara brand are PERFORM, REST & ENHANCE – can you give us the perfect essential oil pairings for each?
PERFORM:​ Peppermint perfectly embodies performance to me; it's bright and fresh while having an herbal quality. I love adding a few drops of peppermint essential oil to 1 tbsp of coconut oil to create a homemade massage oil—it has become my post-running ritual.
REST: ​Frankincense is incredibly grounding and calming, which is why it's an essential part of rest. Diffusing it with a bit of lavender for an hour before bed helps promote the relaxation needed to quiet your brain for sleep.
ENHANCE:​ Lemon is bright, refreshing, and naturally energizing. It's the perfect scent to help wake you up in the morning and promote clear thinking throughout your day.
For those who are just getting into aromatherapy, where's the best place to start? Any oils you'd recommend for beginners?
Essential oils can be used in endless ways to customize your beauty, body and home rituals, and it's really simple to integrate them into your current routine. We've actually launched a new product called The Essentials Bundle for this very purpose! It contains our four most popular essential oils and is great for beginners because there's one oil from each scent family. Inside you'll find: lavender (floral), grapefruit (citrus), spruce (woodsy), and eucalyptus (herbal). It gives you a chance to see what kind of scents you're drawn to, and all the oils blend really well together. Here are a few quick tips for using these four most-loved oils:
Lavender:​ while lovely in a diffuser before bed, lavender can also be used as a natural spot treatment as a more gentle option than tea tree. Just add 1 drop to a q-tip and dab on the blemish.
Grapefruit:​ we love diffusing grapefruit in the morning, but also as a face steam to help us wake up! Just add 5 drops to a warm face cloth and place it over your face and breathe deeply. It will help open and cleanse the pores naturally.
Spruce:​ this super fresh aroma can help you feel closer to nature if you're stuck inside. Just add 10 drops spruce essential oil with 5 drops grapefruit to a diffuser for a bright, crisp aroma.
Eucalyptus​: add 2 drops eucalyptus to the palm of your hands while you're in the shower. Rub them together to enhance the aroma and breathe deeply—it's like a mini spa moment you can enjoy every single morning.
Follow Vitruvi on Instagram @vitruvi and shop their site at vitruvi.com