Vaara Interview: Magally and Mischka Capriles
A Q&A with the founders of the Spanish capital's most inspiring retail concept LAMARCA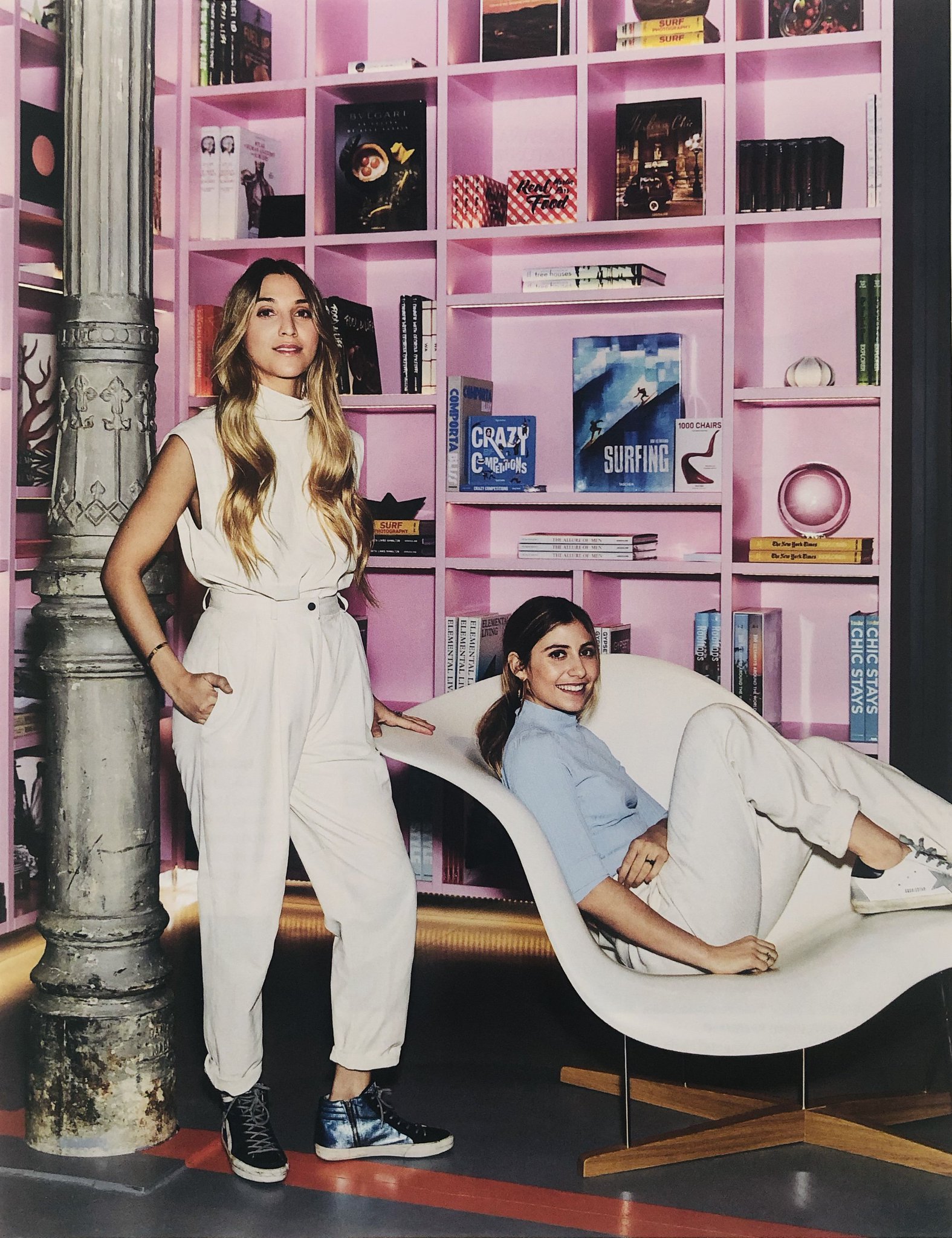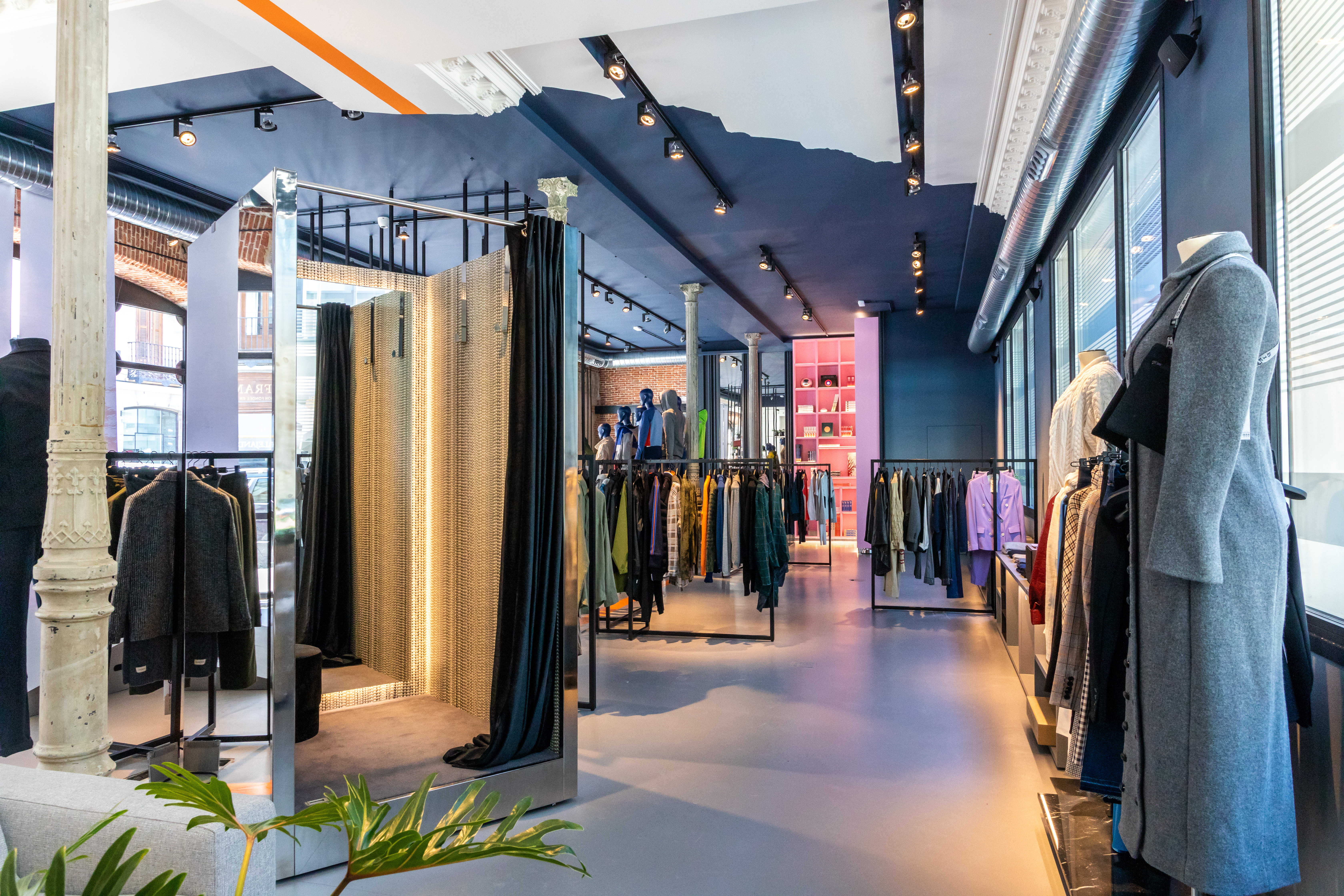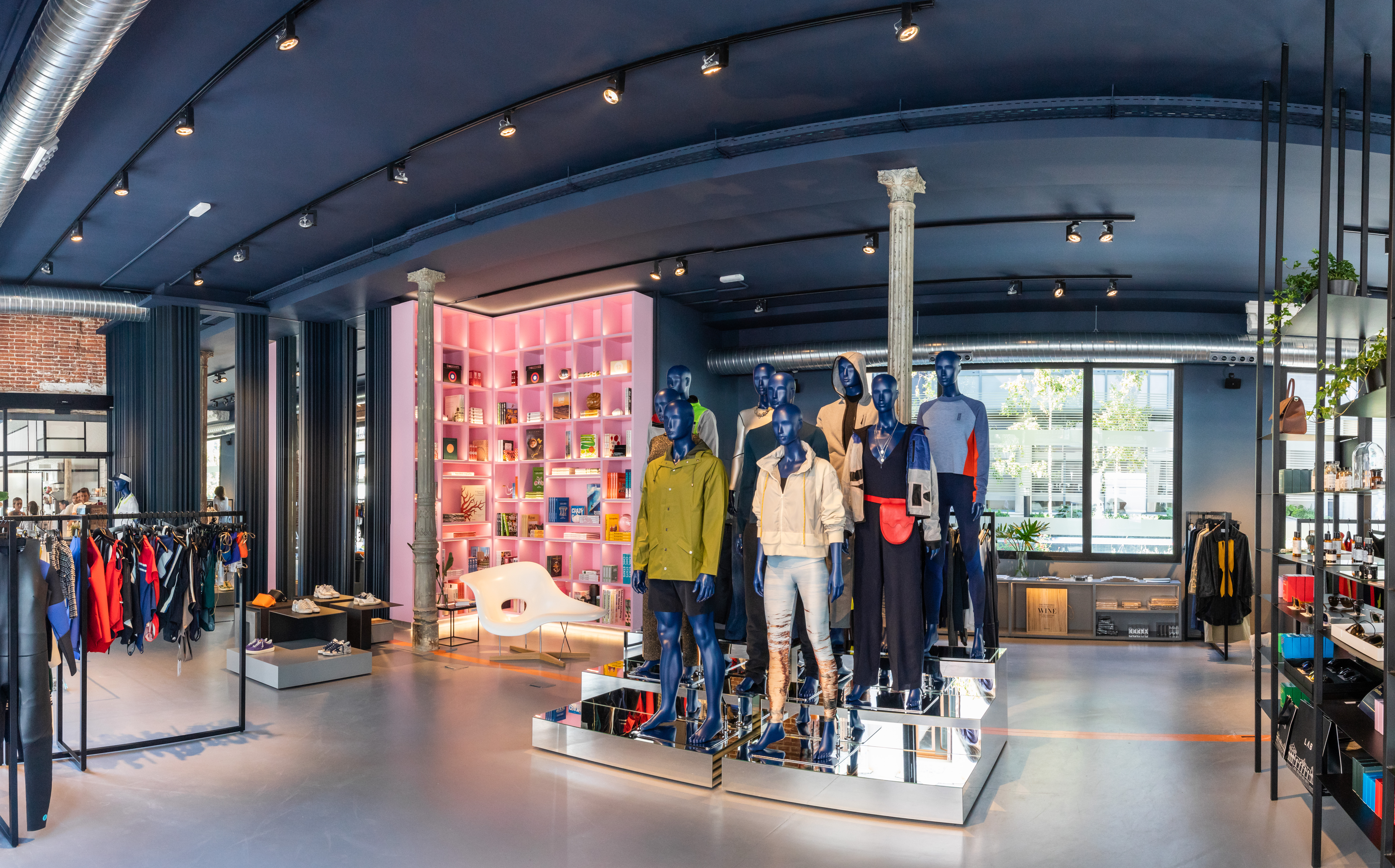 Production Magally and Mischka Capriles
In the centre of the bustling Spanish capital lies LAMARCA, a unique retail concept space made up of food, fashion and fitness destinations for the creative community. LAMARCA is curating a space unlike Madrid has ever seen before, fostering a growing creative class who is looking for a one-stop space for their active lifestyles. Located in the lively and up-and-coming Salesas neighbourhood, LAMARCA is home to Tracy Anderson Studios, which serves as the popular fitness instructor's only European location, as well as Clandestin, a gym concept focused on community. For post-workout fuel, brunch with friends or a client meeting over coffee, head to Roots, Lamarca's healthy market and kitchen space. Walk through a small connecting hallway lined with floral wallpaper and you'll find yourself at LAB, LAMARCA's concept store featuring an array of fashion, art, beauty and technology pieces from niche brands you can't find anywhere else in Madrid. 
A former carriage factory built in at the turn of the twentieth century, founders and sisters Magally and Mischka Capriles have turned LAMARCA into a contemporary creative space that feeds the lifestyles of "active souls," a term they use to describe their community of curious people who combine work and fun, sports and family, fashion and art, technology and friends. We sat down with Magally and Mischka to get to know them and learn a bit more about what inspired LAMARCA.
To start, tell us about each of your backgrounds.
To tell you the basics, we are two Venezuelan born sisters; Magally actually studied law in Venezuela, but never practiced because of the difficult situation in the country. Soon after finishing her studies, she co-founded a boutique gym in Caracas called Fitbox. Mischka on the other hand studied Journalism and Design in NYC; she did some journalistic work in Venezuela and spent some time interning at Tracy Anderson in New York which had been her go-to gym studio for the past few years.
What inspired LAMARCA? How did it come to be?
LAMARCA is inspired by our lifestyle really. Not only ours (Magally and Mischka individually), but also our other sister Mayra, who lives in Miami, and our parents. We've always been taught to move, learn, exercise and be conscious about our health, our bodies, our minds, and our environments (the people and world around us). From a young age we've been involved in different sorts of sports; first soccer and ballet, then kitesurfing, skiing, biking and other physical activities. Then came Tracy Anderson, this really changed the deal for us. Magally started shadow boxing a while before and it also opened a whole new dimension to working out and moving for her, its probable then when LAMARCA starts taking form.
We had always been taught to be and eat healthy, be curious, and never stop learning; so we put together many things we loved: working out (we knew we wanted our go to workout, the Tracy Anderson Method, to be a part of it) and then created a space where we could offer the "active" community of Madrid everything we love to pursue this lifestyle. Not only the workout clothes and gear, but also the pre and post workout attire, books to feed our curiosities, to find out about different spots to travel to, nice bathing suits and wetsuits for sports, sun glasses, jewellery and nice clothes because we´re not always in our workout clothes. The concept also needed a space to fuel the body, so we created ROOTS to offer healthy nutritious food at any time of the day.
You have very carefully curated your partners in LAMARCA, what was the thought behind which retailers you wanted to be a part of it?
As we were saying before, everything you can find at LAMARCA are things we love and would use ourselves. The initial brands were ones that had been in our own closets for years. Obviously we have since then discovered new or different ones which have worked and we have fallen in love with and incorporated, but for LAB we have a set of "values" with which we curated, which were a bit of how we ourselves curated our closets in the past. Even the Tracy Anderson Method was something we had been practicing for years before the LAMARCA project was even thought of.
How do you find working with family?
It really is amazing. We support and complement ourselves. We get along and understand each other very well. Of course, we each have roles and responsibilities, we stick to them, and respect each others work, but at the same time are close enough to ask for or give each other advice, and exchange ideas were not so sure about.
What about Vaara fit into the storytelling of LAB LAMARCA?
This is an easy one; the first thing we knew we wanted to offer in the LAB was activewear, and Vaara naturally fits this criteria. But the brand also offers high quality, performance pieces that you can wear in and out of the gym. It's sporty but feminine and sophisticated, and can dress you up. Vaara fit our concept perfectly and has all sorts of pieces that we love (they aren't only functional but aesthetically pleasing), from bras, to leggings, leotards and jackets, in beautiful color combinations. What's even better is that now they have even started making apres-ski pieces. It shows that for them its not only about making pretty workout clothes, but they are really thinking about the whole lifestyle and what this woman who leads this active-sophisticated life needs and wants all year round, not only in the gym.
What's next for LAMARCA? Any exciting new projects or partnerships we should be on the lookout for?
Keep an eye out, LAMARCA will never stop bringing its community new interesting partnerships, events or discovering new brands. It's in our DNA, were actively innovating and experimenting, and thats why our store is called LAB. Right now we are specially exited for our e-commerce site launching right before summer, and a couple of events with special brands in the next month.
Follow LAB LAMARCA on Instagram @lab.lamarca and keep up with the growing LAMARCA space at www.lamarcamad.com