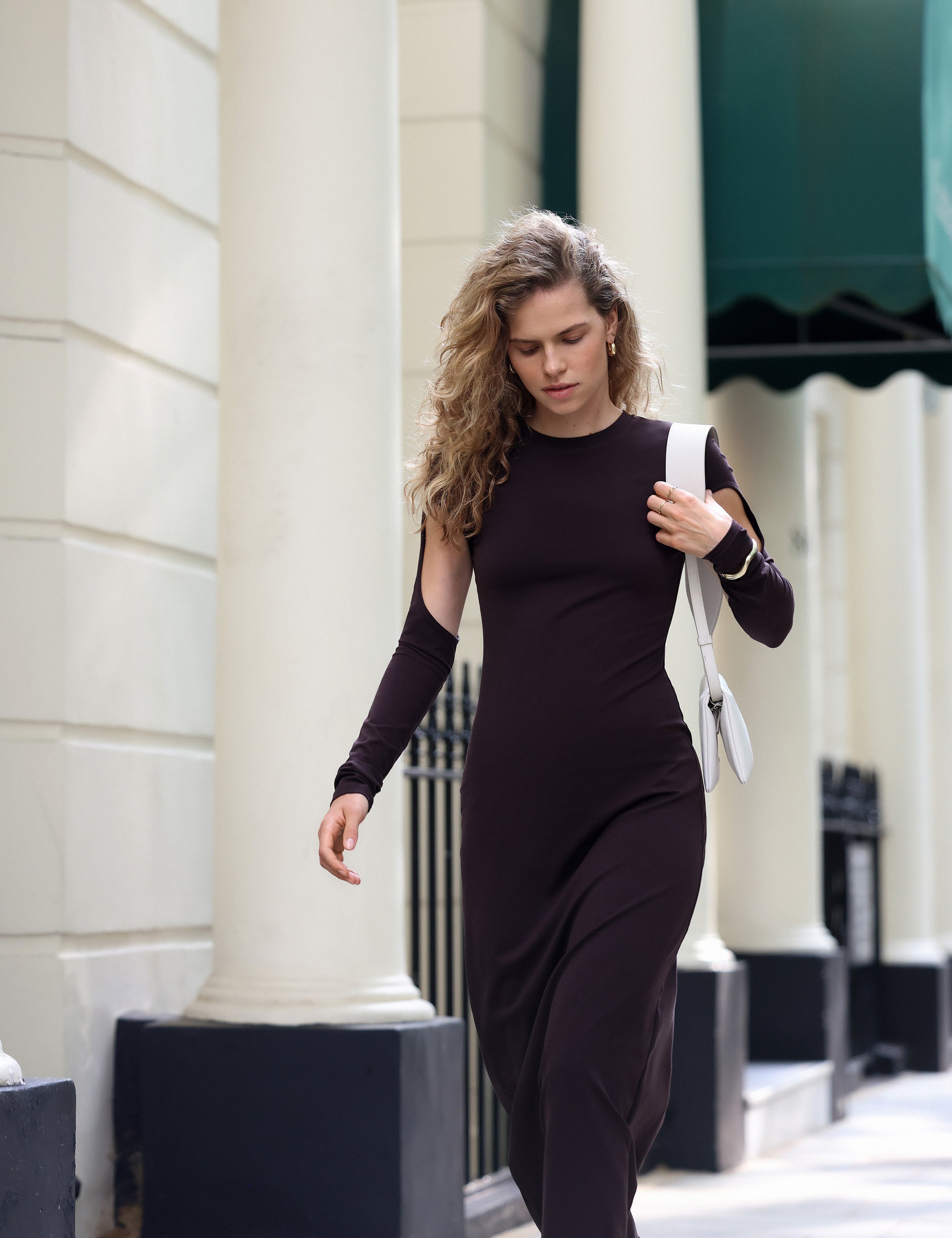 Edit
Summer city
Discover the essence of the city with our thoughtfully curated looks. Each piece is designed to exude confidence and charm, perfect for all your urban adventures.
Look 2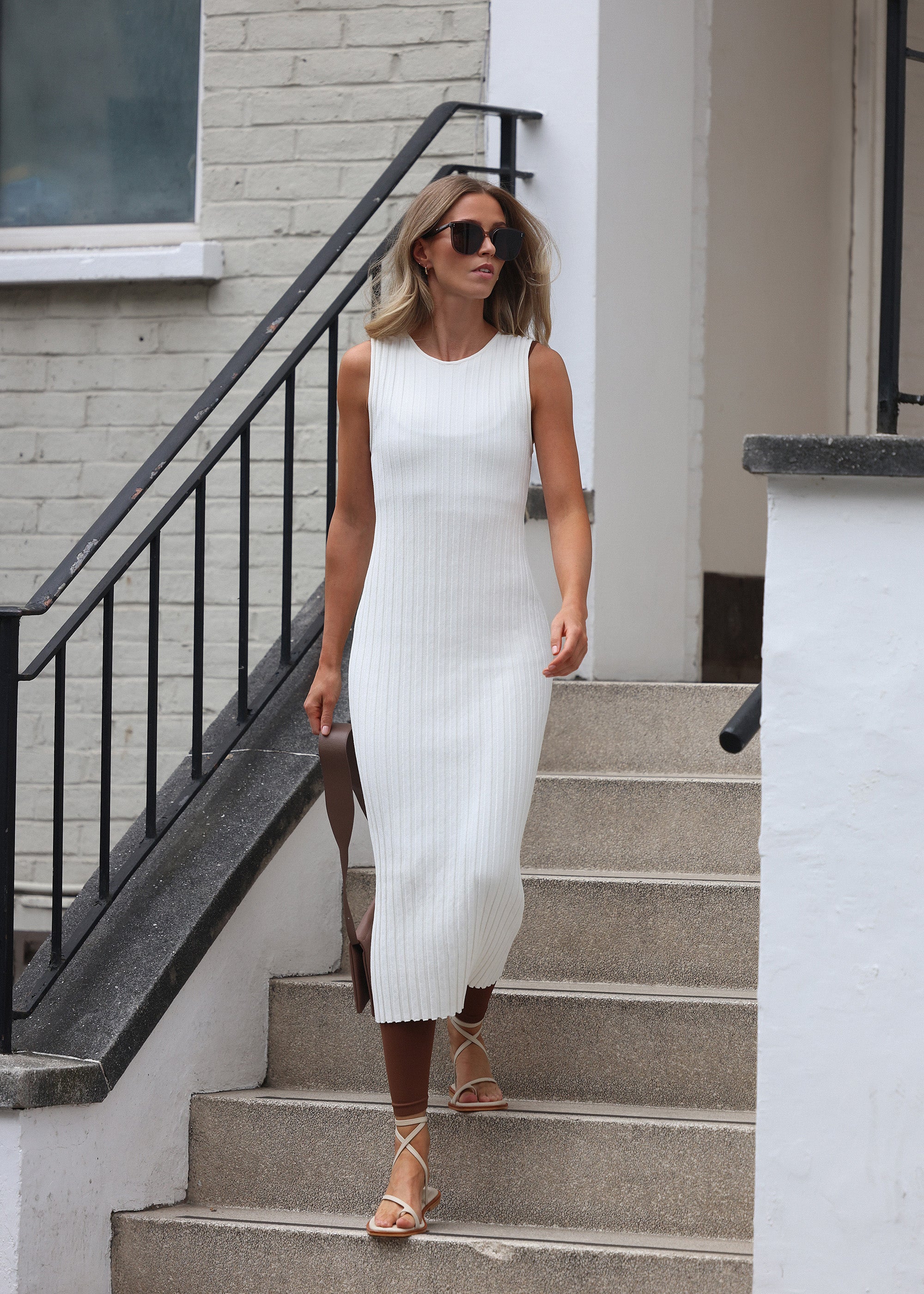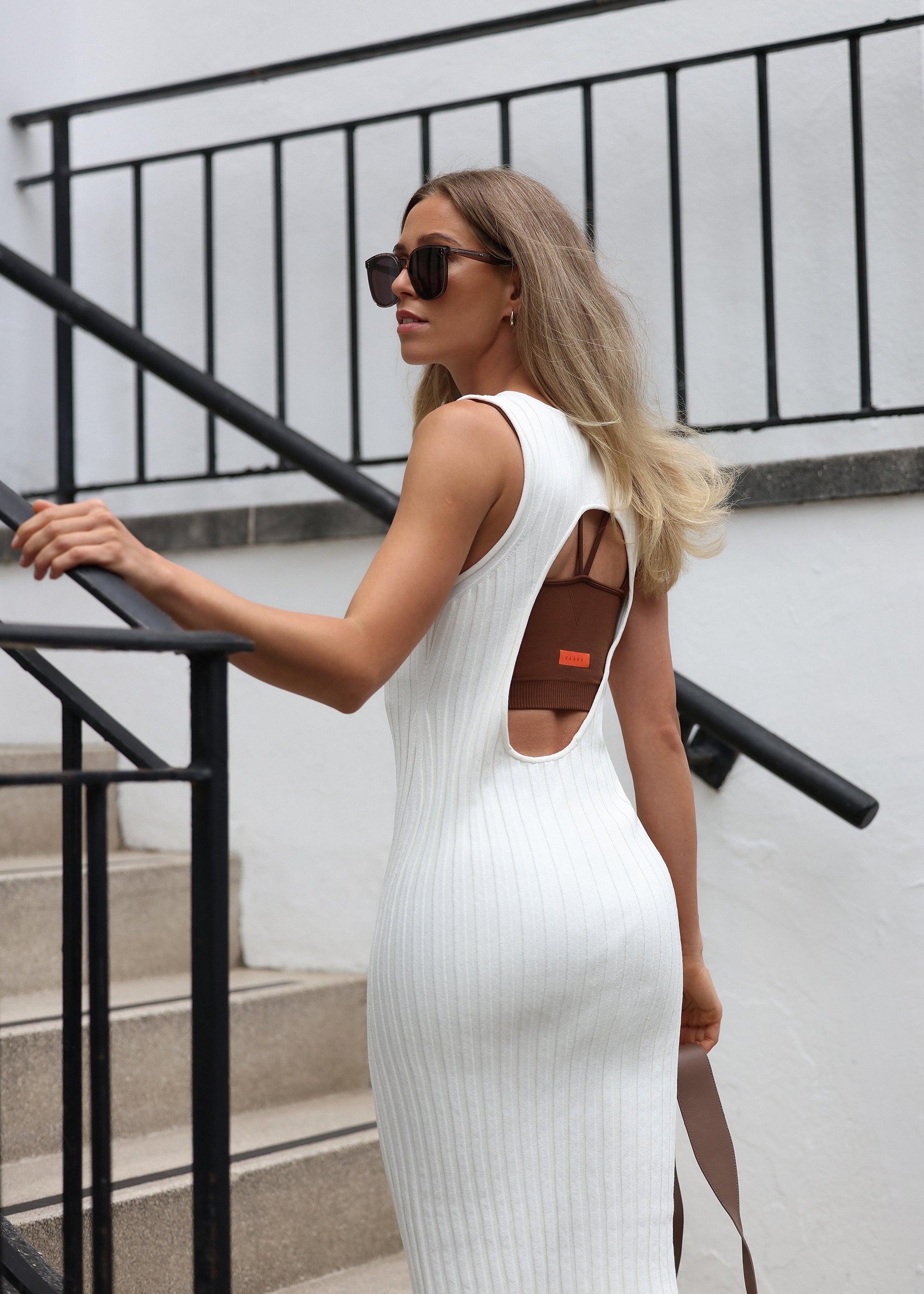 Discover our Ivory Knitted Rib Dress. It is made from crepe viscose and features a form-fitting design, rounded neckline, and open back for a sophisticated look. Pair it with our Technical Knit Bra and Leggings for a layered combo.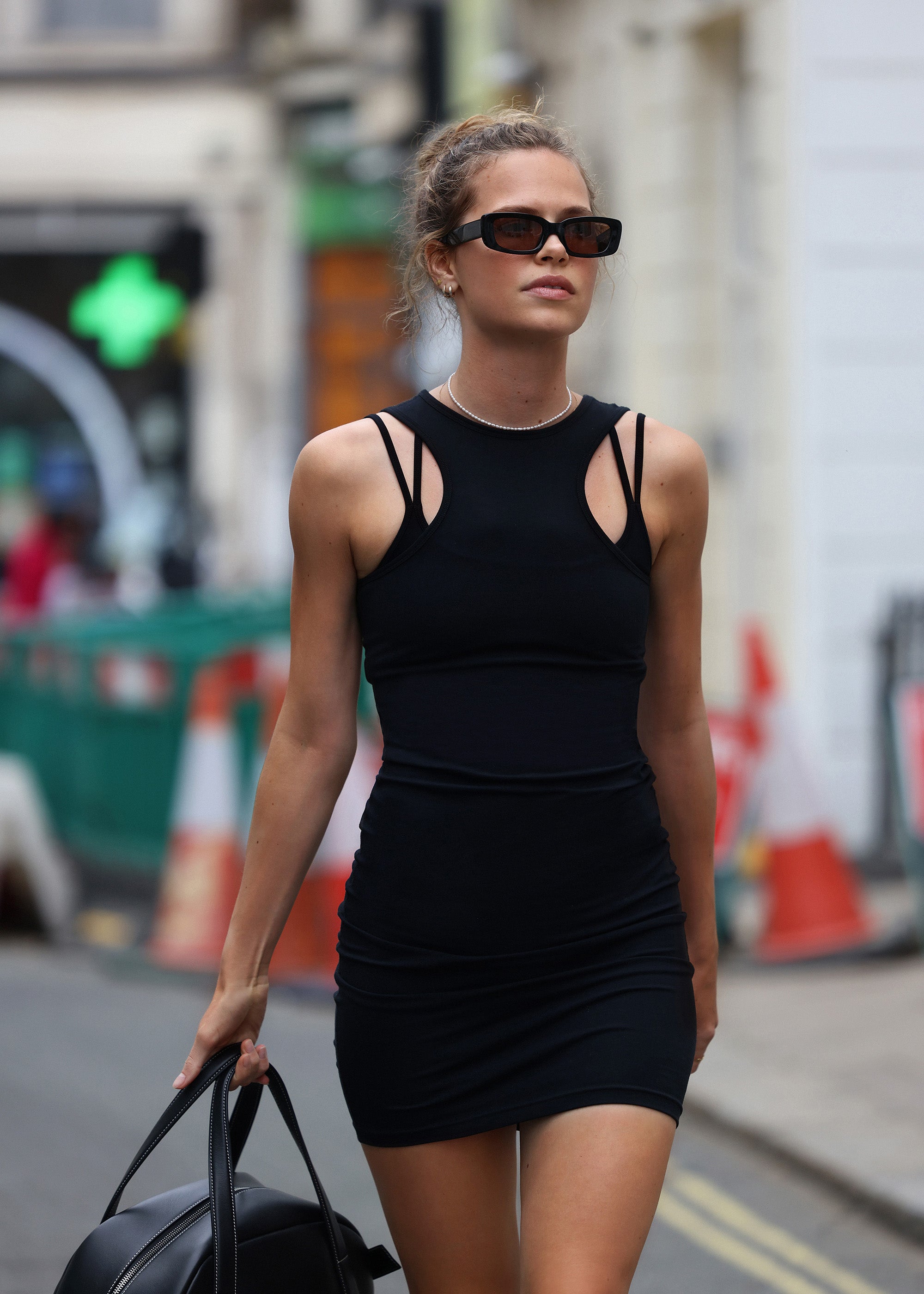 Look 3
Get the Racer Front Mini Dress for a sleek city look. Its racer front design exposes the shoulders for added sophistication. Pair it with the Technical Knit Bra for unbeatable support and comfort.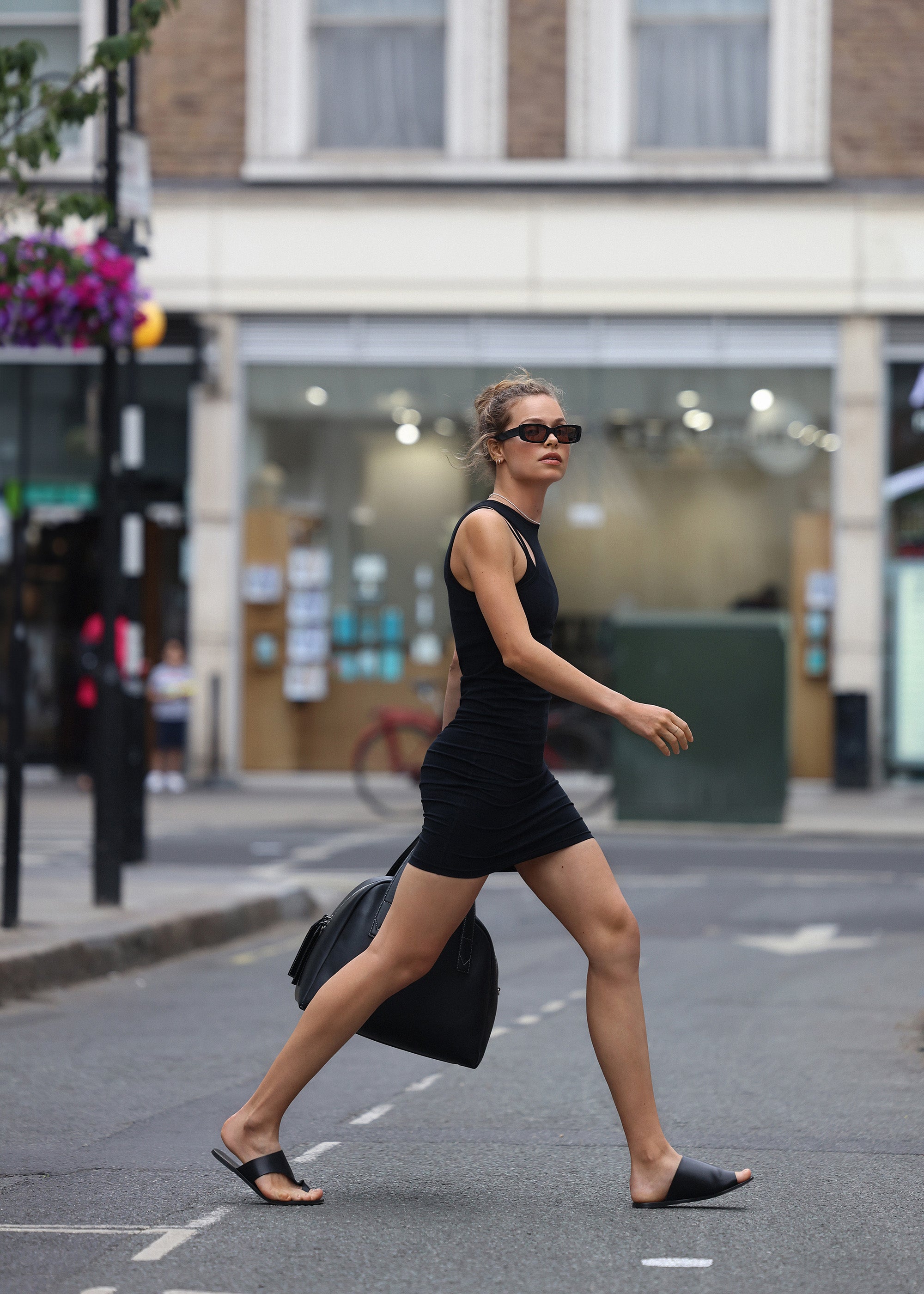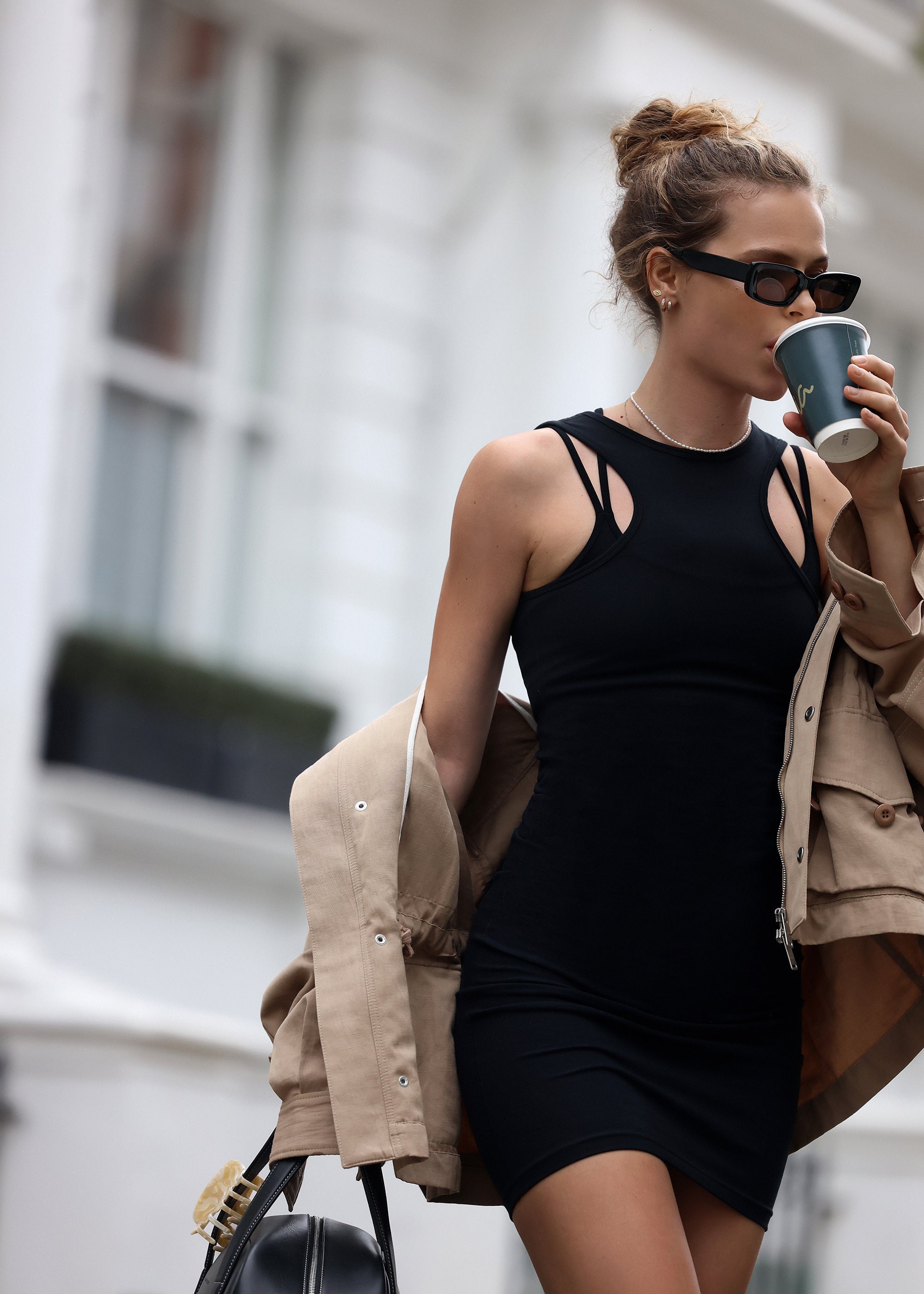 Look 4
An effortless one-piece. Tailored in London, our Wide Leg Jumpsuit features side leg splits, in-seam pockets, and 'aquastealth' yarn for water absorption, cooling, and quick drying. Pair it with the VAARA signature V Pouch Bag.